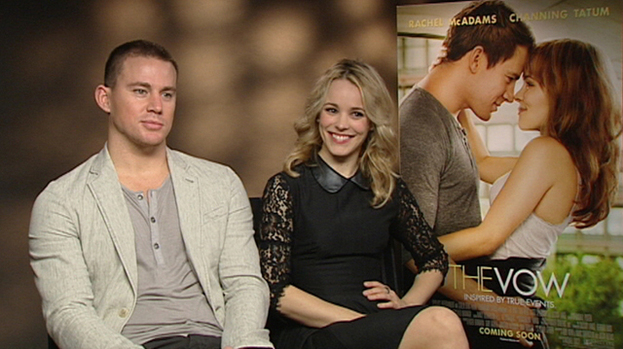 Ladies, this is one to persuade your boyfriend to take you to on February 14. Well, it is Valentine's Day after all and we deserve to unleash our emotions with a good old romantic weepy.

The Vow tells the story of a young married couple whose relationship is put to the test when Paige (Rachel McAdams) is injured in a car accident and ends up in a coma.

Heartthrob Channing Tatum, who plays her husband, Leo, explains: "She has a traumatic brain injury which resets her brain to essentially four years before and that happens to be the exact time she was with me, my character, and it sucks for me."

Leo embarks on a journey to win her heart all over again, and it's definitely a movie you'll need your hankies for.

Will Scottish fans like The Vow?

Channing is sure we will, as he told Moviejuice presenter Grant Lauchlan: "The Scots are very passionate people so I think they will enjoy a very passionate film."

If you're feeling the love for the The Vow, the movie is in cinemas now.
LOVE MOVIES?