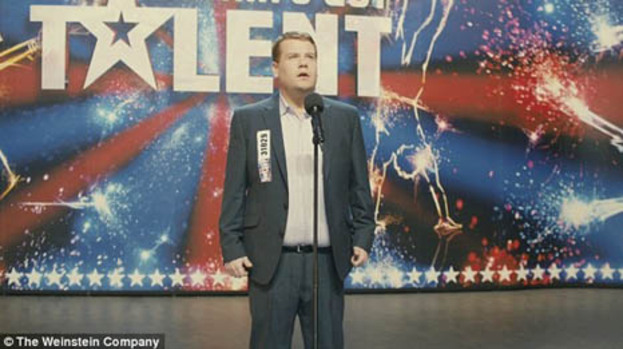 Harry Styles has admitted he can't wait to see good friend James Corden play Paul Potts in new movie, One Chance.
The One Direction star tweeted a link to a story about the film, with the message: "Can't wait to watch this @JKCorden."
The trailer for the film about Britain's Got Talent winner Paul Potts has just been released, and James certainly looks and sounds the part.
A host of major stars appear alongside the talented comedian/actor, with Julie Walters and Colm Meaney playing Paul's parents.
Mackenzie Crook, Jemima Rooper and Alexandra Roach also appear, with BGT judges Simon Cowell and Amanda Holden making cameo appearances.
The hotly anticipated, heartwarming flick tells the story of British tenor Paul's rise to fame, the moment he met the love of his life and how he won the first ever series of Britain's Got Talent, back in 2007.
One Chance has been directed by David Frankel – the man behind a host of films including Marley& Me and The Devil Wears Prada.
During a recent interview with Digital Spy, David referred to the movie as "the Rocky story."
He said: "I think most people were not aware of the full extent of the adversity that Potts suffered, but it's also a love story.
'It's a story of this guy who meets a woman online, a guy with no confidence, still living at home with his parents and working in a Carphone Warehouse, and he meets this woman who just believes in him.
'Almost for no reason. Because she loves him, she believes in him, and she won't let him give up his dream.'
One Chance opens on October 25.
More About One Direction
Related articles
People who read this story also read