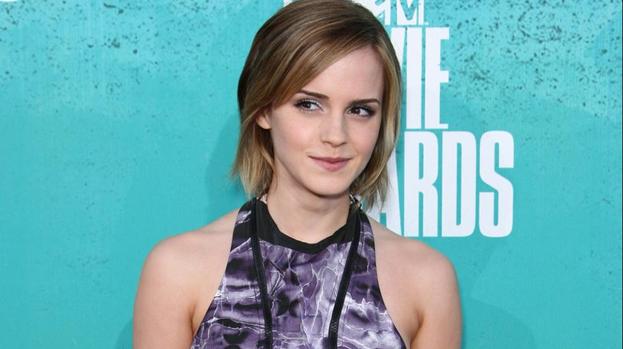 Harry Potter babe Emma Watson could be popping up in Scottish comic legend Mark Millar's new flick, The Secret Service, if rumours are to be believed.
Mark, who created hit superhero action film Kick-Ass, appears keen on signing up the young actress, who made her name as Hermione Granger in the wizard Potter movies.
And although he's keeping tight-lipped about who will eventually fill the female lead in his latest movie, a spy caper, Mark did admit that he wouldn't turn down Emma if she was interested in joining the starry cast.
Speaking about the actors involved so far, Mark told The Sun: "I can't believe our luck with getting the cast together. Michael Caine is a legend. He's the English Sean Connery so having him and Colin Firth together is really exciting."
The comic writer added: "The female lead has yet to be cast. I can't say if Emma Watson has been approached, but obviously she'd be amazing in a picture like this."
A source quoted in the paper also suggested that Emma is "deep in talks" with the movie's director, Matthew Vaughn.
Emma has gone on to carve out a glittering careers in the movie industry following her time on Harry Potter, appearing in a catalogue of films that include The Perks of Being a Wallflower and The Bling Ring.
Mark's latest movie follows the story of a young delinquent, played by Taron Egerton, who will be trained up as a British secret agent by senior employees including Colin Firth and Michael Caine.
There are also expected to be a number of cameo roles played by a host of big names, including Elton John.
Related articles
People who read this story also read