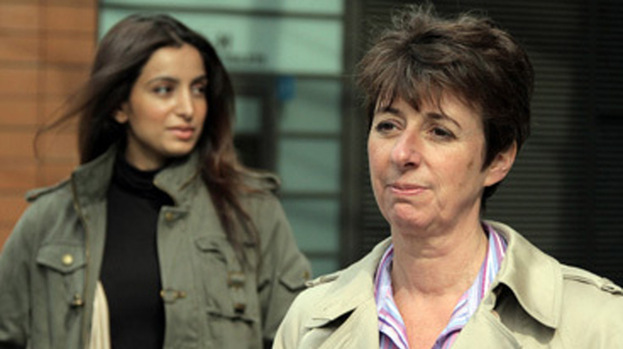 Banaz – A Love Story is a nightmarish tale of romance.
Brutish husbands, scheming parents, a runaway sister and star-crossed lovers make for all the elements of a gripping drama but there is certainly no happy ever after.
It's a documentary that delves into the deep and murky depths of honour killings, highlighting the transparencies between western and Middle Eastern cultures, and the tragic consequences when the traditions collide.
Banaz Mahmod is the 19-year-old whose life was cut short when her father Mahmod Mahmod and uncle Ari decided she had dishonoured her family. Her crime? Running away from an abusive husband and finding happiness with another man.
Director Deeyah Thathaal takes the audience on a journey of understanding. We learn from police, prosecutors and charity representatives about Banaz's case and hear about the wider picture – the crisis of identity young members of ethnic minorities are faced with growing up in the UK.
Joanne Payton, the co-founder of the Honour Based Violence Awareness Network puts the subject into context. "As westerners we don't understand, a family name is like a brand", so if it's tarnished it can affect reputation and standing in a community and business.
Detective Caroline Goode is the moral compass, the officer in charge of the investigation into Banaz's disappearance. For the first time in her 30 years of service she is faced with a complete lack of interest and concern from the victim's family, Banaz's parents "wanted to erase her from the earth."
Goode estimates there must have been dozens or hundreds of people that knew what happened to her and perverted the course of justice, adding "we always try and solve the murder for the victim's family, but here we tried to solve it for Banaz, she didn't have anyone else."
These emotional interviews are intertwined with photographs of the pretty 19-year-old, text messages to her secret boyfriend Rahmat, and, even more disturbingly, footage of Banaz reporting her husband and his friends to the police.
In the harrowing police statement she tells of the physical and mental abuse she repeatedly suffered during her two year marriage to Iraqi man Ali. Forced into marriage at the age of 17 she is miserable in her new life. Her attempts to leave her husband are unsuccessful and her parents are disgusted when she eventually plucks up the courage to ask the man they view as the David Beckham of son in laws, for divorce.
The story could have been quite different had police listened to her account, she goes so far as to say Ali's friends "are following me", and asks the officer she has confided in "what can you do for me?" It turns out "nothing" should have been the answer – indicating a general lack of understanding in the culture.
Accounts from Banaz's sister Bekhal are particularly poignant. The older daughter who fled home before her 16th birthday recalls the day her brother tried to kill her, and the cruel treatment she suffered at the hands of her family.
Even now with her father, uncle and cousins serving jail sentences her voice has been disguised and her face is hidden under a veil. She still lives in hiding and in fear for her life should another family member recognise her adding, "I'm lucky I'm even here."
The screening was followed by a short discussion where Strathclyde Police officers and representatives from charities highlighted the oppression and abuse of women, who are viewed as second class citizens in different cultures, very much exists in Scotland.
Leaving the GFT2 it's difficult not to think of the names and photographs of faces Deeyah chooses to display on the screen, the women and teenagers who have been drowned, strangled and even buried alive for seemingly disgracing their families.
The real disgrace is that this culture of killing for honour only comes to light once the tragic damage has been done.
Related articles