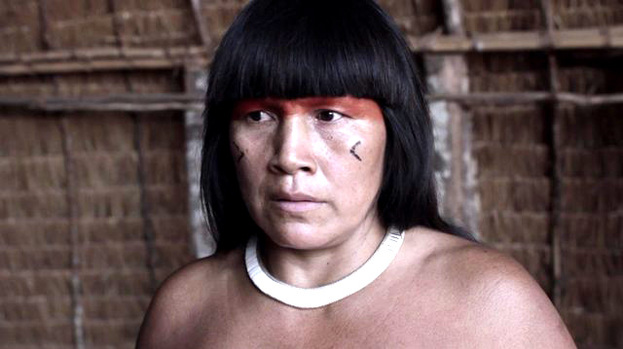 The Glasgow Short Film Festival took place from February 7 to 10, and its awards finale last night saw wins for Scottish filmmakers Paul Fegan and Ainslie Henderson.
The awards took place at the city's CCA on Sunday night, and began with a tribute to award-winning cinematographer, teacher and animation programmer Scott Ward, who died in January. Writer-director David Cairns talked about his friend and collaborator before a screening of the pair's Cry For Bobo, Ward's work on The Perpetual Twilight of Gregor Black showcased before that.
Brazil's Enraged Pigs won the jury prize in the international short competition (which is named in honour of Scottish filmmaker Bill Douglas), with the award accepted by co-director Leonardo Sette via online video connection.
The jury commented: "Enraged Pigs is like nothing we had ever seen before, and a true realization of the short film form. It is striving to take the genre of short film into a new place while still holding on to a narrative, and challenging the borders between fiction and documentary.
"Enraged Pigs has a special artistic sensibility. It channels the power of its subject, the power of theatre and ritual, and the creative power of the tribe, who take an active part in the creation of the film as well as the ritual."
Special mention went to Belgium's Oh Willy... by Emma De Swaef and Marc James Roels, of which the jury said: "Made of the simplest materials – wool and felt – and using stop motion photography, the film elicits a raft of complex emotions in a deeply instinctive, honest way."
Winner of the International Audience Award went to Ireland's Fear of Flying by Connor Finnegan.
The winner of Scottish Short Film Award 2013, sponsored by Mother India, went to Pouters, by Paul Fegan.
The jury said: "We were impressed by the film's subtle and original approach to its subject matter. It showed strong observational skill in its portrayal of the world, its characters and their relationships, all of which was presented in a strong cinematic style."
Special mention went to Sara Ishaq's film Karama Has No Walls, which the jury praised for its "powerful and human storytelling".
The winner of the Scottish Audience Award was I am Tom Moody by Ainslie Henderson, who also took home a Bafta award last night for his and Will Anderson's animated short film The Making of Longbird (which won the Scottish Short Film Award at GSFF in 2012).