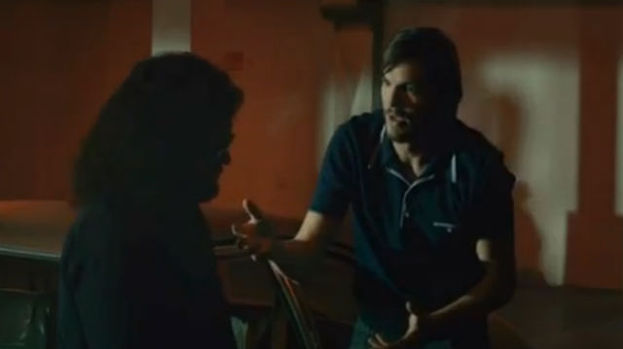 The first clip of upcoming Steve Jobs biopic jOBS has been released, with Ashton Kutcher in the titular role.
Dressed in jeans and a t-shirt, a young Jobs is seen discussing the potential of Apple with co-founder Steve Wozniak, played by Josh Gad.
But while Wozniak is convinced that nobody wants to buy a computer, Jobs is sure that computers are the future.
The dialogue may not offer the most exciting glimpse of the film, but since we all know it ends with Jobs running one of the world's most successful companies it's interesting to see their humble beginnings.
Dermot Mulroney, James Woods, JK Simmons and Amanda Crew co-star in the film, which is directed by Joshua Michael Stern.
The film is due for release in the US in April. Here's the clip:
Meanwhile, over at Sony Pictures, another biopic is in the works which is likely to challenge jOBS head-on.
This alternative Steve Jobs film - strictly speaking, the "official" one - is currently being penned by Aaron Sorkin, the writer behind The West Wing and The Social Network.
Sorkin revealed last year that his version of Jobs' life story will be told in just three scenes, each taking place just before a major product launch.
It's based on Walter Isaacson's Steve Jobs: The Exclusive Biography.
Related articles