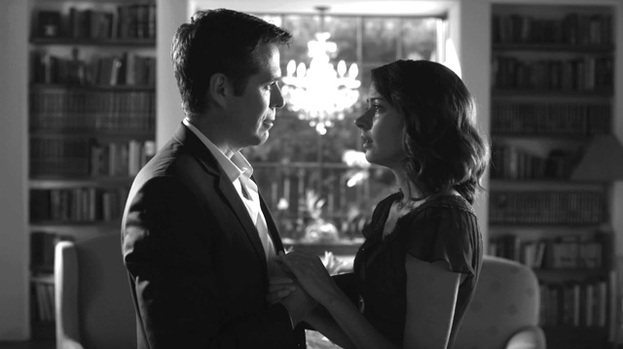 Glasgow Film Festival has announced its most ambitious programme yet, with venues ranging from Glasgow Cathedral to the Subway, Avengers Assemble Joss Whedon's new film for the Closing Gala, and cast appearances from shows Doctor Who and Game of Thrones.
Taking place from February 14 to 24, the festival is spreading out further than ever before into 27 venues – everywhere from the stately surroundings of Glasgow Cathedral to a secret location somewhere in the depths of the Subway system – with 368 screenings, panel discussions, live performances and special events.
There are a record number of UK premieres amongst this year's films, and GFF's programme features contributions from comedians, musicians, comic book legends, fashion designers and even Scotland's First Minister Alex Salmond introducing his favourite geek cinema classic.
The film festival's Opening Gala on Thursday February 14 – Valentine's Day – is French romantic comedy Populaire, starring Déborah François, Roman Duris and The Artist's Bérénice Bejo, which apparently contains "the retro appeal of Mad Men and the glossy allure of a Doris Day/Rock Hudson tussle".
The Closing Gala on Sunday February 24 is Avengers Assemble writer/director Joss Whedon's take on Much Ado About Nothing, a much anticipated film which he invited a group of actor friends to his home for a fortnight to shoot an inventive version of the Shakespeare classic.
World premieres include Kevin Cameron's Alasdair Gray: A Life in Progress, award-winning documentary film-maker Yasmin Fedda's A Tale of Two Syrias, and We Are Northern Lights, a film created from submissions across Scotland.
UK premieres at the festival include Stoker (starring Mia Wasikowska and Nicole Kidman), The Place Beyond the Pines, (reuniting Ryan Gosling with Blue Valentine director Derek Cianfrance), Neil Jordan's dark vampire thriller Byzantium (Saoirse Ronan and Gemma Arterton), Arbitrage (Richard Gere), The Look of Love (Michael Winterbottom directing Steve Coogan), Mama (Jessica Chastain), The Paperboy (Nicole Kidman and Matthew McConaughey), and Scottish actors James McAvoy and Peter Mullan in Welcome to the Punch.
Special events include:
Entre chien et loup, a series of new commissioned works by some of Scotland's artist film-makers, curated by Henry Coombes and premiering at a grand ball.
The first ever film screening in Glasgow Cathedral will be the 1928 silent classic The Passion of Joan of Arc, with a brand new live score for organ and soprano.
Scottish actor James Cosmo in conversation about his life and career
A secret film screening in a hidden location in the depths of Glasgow Subway.
Comedian Simon Munnery's new show Fylm-Makker.
A panel of actors from HBO's award winning television epic Game of Thrones introducing an episode screening, and launching the much anticipated Season Three.
The Calamity Jane Barn Dance, at Glasgow's legendary country and western club, Grand Ole Opry.
Scary watery movies Jaws and Dead Calm screened on board The Tall Ship.
Comic book legends John Wagner (creator of Judge Dredd), Kapow!@GFF curator Mark Millar (Kick-Ass), and Steve Niles (creator of 30 Days of Night) discuss their work.
Live music performances from Jane Birkin, Auricle Ensemble and Lau.
A celebration of 50 years of Doctor Who with members of the cast and series writer Tom McRae.
Fashion label Obscure Couture launch their next season collection with an outrageous live catwalk/film extravaganza.
Detroit techno icon Jeff Mills headlines the day-long Sonic Cineplex, where DJs and musicians create new soundtracks to old film footage.
First Minister Alex Salmond reveals his nerdy side, introducing his favourite geek cinema classic.
Allan Hunter, co-director of Glasgow Film Festival, said: "Glasgow Film Festival has grown into a massive celebration of every aspect of the moving image.
"We all spend part of our lives watching films, playing games or catching up with television but there is still nothing to match sharing the experience with fellow enthusiasts, meeting the film-makers and finding fresh inspiration.
"We are extremely proud of an ambitious 2013 programme that promises unforgettable moments in venues all across the city."
New programming strands already announced include a James Cagney retrospective, a look at Brazilian cinema, and Robert Florence's computer games-focussed Game Cats Go Miaow!. That's in addition to the likes of FrightFest, Kapow!@GFF and the Glasgow Music and Film Festival.
Meanwhile the Glasgow Short Film Festival takes place from February 7 to 10, and the Glasgow Youth Film Festival is from February 2 to 13. For more information on the whole programme and to book tickets visit glasgowfilm.org/festival.
More About Glasgow Film Festival
Related articles