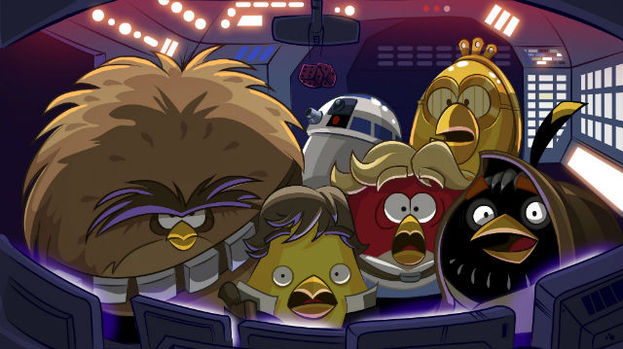 A film adaptation of hit mobile phone mini-game Angry Birds is due to be released during summer 2016, with Despicable Me producer John Cohen set to produce.
The company behind the game, Rovio Entertainment, had already snapped up former Marvel Studios boss David Maisel to take the lead on the project.
In the past he had been instrumental in finding a way for Marvel to self-finance their movies and was hired to do the same for Rovio.
John Cohen said: "I've personally spent countless hours playing the Angry Birds games over the last few years, which I can now happily justify as research for the movie."
Rovio boss Mikael Hed said: "John's an exceptionally talented producer, and we're delighted to have him join the flock.
"With John's hands-on producer background and David´s expertise in establishing and running his own successful studio, these two are the dream team for making a movie outside the studio system. Both professionals have the ideal skills and vision to achieve incredible things."
The company has already achieved incredible things with the Angry Birds franchise.
The Angry Birds started life as a mobile app, where the player destroys green pigs by firing a variety of birds from a sling-shot.
A seemingly never-ending list of sequels and add-ons has seen the game downloaded over a billion times, as well as spawning merchandise, a Christmas special for TV and a recent tie-in with Star Wars.