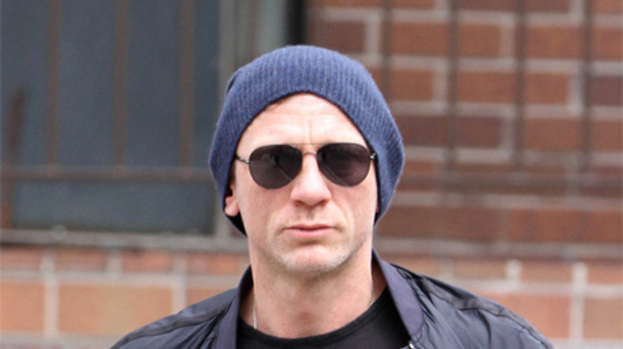 Daniel Craig has signed up to join Bill Murray, Cate Blanchett and Oscar-winner Jean Dujardin in George Clooney's upcoming World War II movie The Monuments Men.
According to TheWrap.com, the film tells the true story of a group of men and women who spent the war chasing down stolen artworks, and is based on the book The Monuments Men: Allied Heroes, Nazi Thieves and the Greatest Treasure Hunt in History, by Robert M Edsel.
The film is very much a Clooney project, with the Ocean's Eleven star writing, producing and directing the movie, as well as starring in it. He is set to play US Army officer George Stout, a leading art conservationist.
Downton Abbey star Hugh Bonneville and Treme's John Goodman have also joined the cast.
Craig's role has not yet been revealed, but the James Bond Skyfall star is hot property in Hollywood these days after his latest role as the British super spy broke box office records at the weekend.
After premiering in London last week, the film went on to have the second biggest opening weekend in UK box office history - coming second only to Harry Potter and the Deathly Hallows - Part 2.
Skyfall also broke the record for all-time Saturday attendance.
And Craig will experience no shortage of work in the coming years. As well as being signed up for at least two more James Bond films, he is also due to star in the remaining two sequels to The Girl With the Dragon Tattoo.
Related articles
People who read this story also read