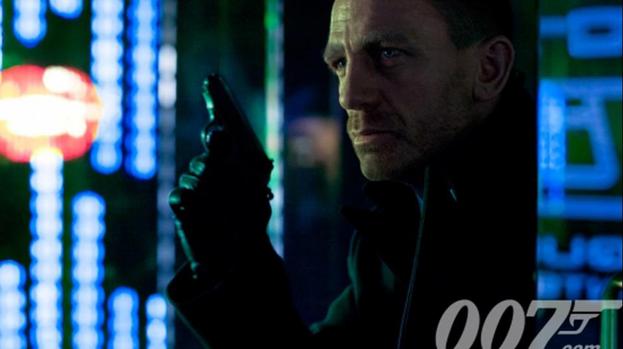 New James Bond movie Skyfall premiered in London today with 007 himself, Daniel Craig, joined on the red carpet by co-stars Dame Judi Dench and Javier Bardem.
Director Sam Mendes and Bond girls Naomie Harris and Berenice Marlohe were also in attendance at the star-studded Royal Albert Hall, where fans waved British flags and wore James Bond masks.
The event coincided with the 50th anniversary of Dr No, the very first Bond film, released in 1962 and starring Sean Connery.
Previous Bond stars to join in the celebration included Colin Salmon, Sean Bean, Shirley Eaton and Samantha Bond.
"I've never been to a premiere like this in my life, it's incredible," Daniel Craig said on the red carpet. "It's an amazing film, Sam [Mendes] has done an amazing job. An amazing cast, amazing story, and first and foremost it's a bond movie."
Javier Bardem, who plays "baddie" Raoul Silva in the movie, said: "I think those who are major James Bond fans will have everything they expect. Those who are not - I don't think there are many - they will find an extraordinary movie in every sense."
Skyfall is the third Bond movie to star Daniel Craig, and the 23rd in the series overall. It pits Bond against the camp but ruthless Silva, and investigates the secret past of MI6 boss 'M', played by Judi Dench.
This summer Bond also made an appearance at the opening ceremony of the Olympic Games in London - where he joined the Queen as she "jumped" out of a helicopter.
Skyfall will be released on October 26.
More About Skyfall
Related articles
People who read this story also read