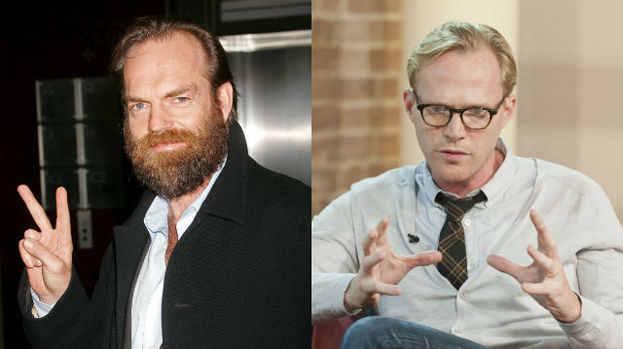 There comes a point in every actor's life where they just have to take the money and run. Robert De Niro did Rocky and Bullwinkle (and is about to meet the actual Rocky in Grudge Match), Liam Neeson did The Phantom Menace, Brad Pitt did that Chanel advert, and let's face it, if we were in their position, we'd do the same.
So why is it that Hugo Weaving is being slammed for shrugging off his Transformers role?
Speaking to Collider.com about his role as the villainous Megatron, Weaving said: "That's a weird job for me because it honestly was a two-hour voice job, initially… I didn't care about it, I didn't think about it… It was meaningless to me, honestly."
He added: "My link to that and to Michael Bay is so minimal. I have never met him… I never read the script. I just have my lines and I don't know what they mean."
With this in mind, it's amazing that he managed to deliver the intelligent, nuanced performance that he did. I mean, throughout those movies I was totally convinced that he wanted to smash the Autobots.
Director Michael Bay, however, doesn't agree. In a thinly disguised response on his website, Bay wrote: "Do you ever get sick of actors that make $15 million a picture, or even $200,000 for voiceover work that took a brisk one hour and 43 minutes to complete, and then complain about their jobs?
"What happened to people who had integrity, who did a job, got paid for their hard work, and just smiled afterward? Be happy you even have a job – let alone a job that pays you more than 98% of the people in America."
And, to be fair, he has a point. Which is why my lukewarm support for Weaving's attitude is nowhere near as strong as my support for Paul Bettany's recent Iron Man admission.
In the series, which has now expanded into the Avengers franchise, Bettany voices soothing artificial intelligence Jarvis, in a role which alternates from a home-based fire extinguisher to the inside of Iron Man's suit.
Speaking to Digital Spy, he said: "I feel like a pirate. I walk in, I say some lines on a piece of paper for two hours, and then they give me a bag of money and I leave and I go about my day."
Did the job? Yes. Got paid? Yes. Smiled afterward? Of course he did, all the way to the bank.
Related articles
People who read this story also read