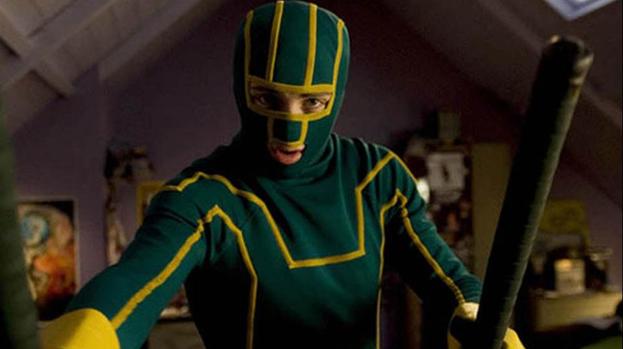 Universal Pictures have released an official plot synopsis for Kick-Ass 2, the follow up to 2010's surprise summer hit.
Based heavily on the series of comic books by Scots author Mark Millar, this second installment will see the return of Kick-Ass and Hit Girl as they once again tackle arch nemesis Red Mist.
If you don't want to know what happens, read no further.
We last saw Kick-Ass (Aaron Taylor-Johnson) and Hit Girl (Chloë Grace Moretz) return to their relatively normal teenage lives after defeating evil mob boss Frank D'Amico.
But in a world where being a superhero just means pulling on a mask, their antics during the first film have inspired a whole host of enthusiastic imitators.
The so-called Justice Forever group, led by former mobster Colonel Stars and Stripes (Jim Carrey), are soon joined by our hapless hero and together they begin to clean up the mean city streets.
But when Red Mist returns with his own band of supervillains, it's up to slicing-and-dicing Hit Girl to save the Justice Forever group from imminent destruction.
Two years ago writer Mark Millar revealed to STV's The Hour that he created Kick-Ass while doodling at school, long before he made a name for himself as a writer for Marvel and DC Comics.
We'll find out if the success of those doodles is set to continue when Kick-Ass 2 is released next summer.
Related articles