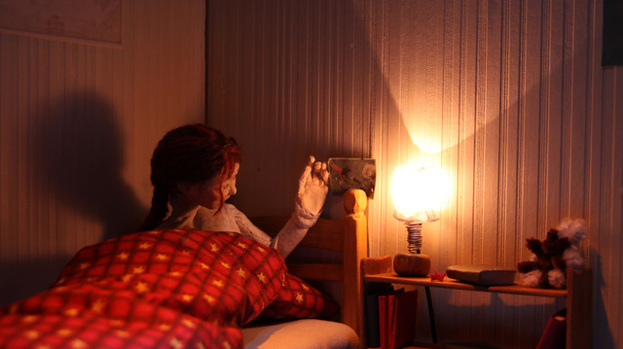 Fourteen films focusing on the theme of mental wellbeing have been selected to receive an award at the annual Scottish Mental Health Arts & Film Festival International Film Awards 2012 ceremony.
Returning for its sixth year, the SMHAFF International Film Awards are the culmination of the festival's international open submission competition, with categories ranging from Animation to Long Drama.
This year's competition saw almost 100 entries from Scottish, British and European filmmakers, as well as entries from as far afield as Canada, Australia and India.
Winning films cover subjects as diverse as post-traumatic stress disorder from a female war veteran's perspective (You Bring Something Back, UK), to a short film on an Alzheimer's sufferer's trip to buy food (Pollicino, Italy).
The winning films were chosen by a panel of practitioners in the fields of mental health and the arts.
The filmmakers will receive their awards at a ceremony at Edinburgh Filmhouse on Wednesday October 24, where clips of the winning films will be screened to an audience of invited guests and members of the public, who can reserve free tickets through The Filmhouse Box Office at www.filmawards.eventbrite.co.uk.
Listed below are the winners and runners-up that have been already been selected, with the special Jury Prize winner to be announced on the night:
Short Drama * Winner: Pollicino (Director: Cristiano Anania, Italy, 2012) * Highly Commended: You Bring Something Back (Director: Michelle Arbon, UK)
Long Drama * Winner: Colour (Director: Lynsey Miller, UK, 2012) * Highly Commended: Dylan's Room (Director: Layke Anderson, UK, 2012)
Animation * Winner: All That Glisters (Director: Claire Lamond, Scotland, 2012 * Highly Commended: Marvin (Director: Mark Nute, UK, 2010) * Highly Recommended: Growing Space (Director: Kate Broadhurst, UK, 2011)
Personal Narrative * Winner: The Winner Loser (Director: Darren Hercher, Scotland, 2011)
Short Documentary * Winner: Maraquita (Directors: Matthew Cleaves and George Clipp, Australia, 2012) * Highly Commended: Capicua (Palindrome) (Director: Roger Villarroya, Spain, 2011)
Long Documentary * Winner: The Empress Hotel (Directors: Irving Savat and Allie Light, USA, 2009)