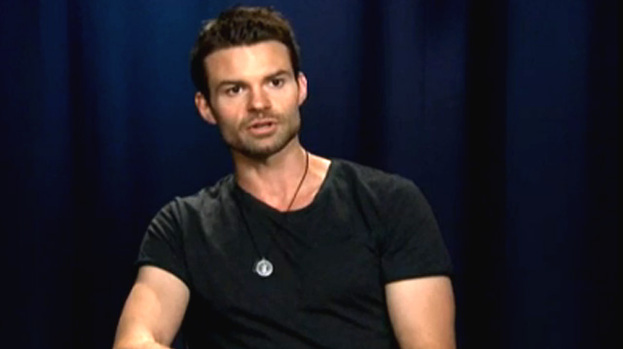 Many have come to know a clean-shaven Daniel Gillies from his roles in films like Spider-Man 2 and TV roles like Elijah in The Vampire Diaries.
Therefore They may be a bit surprised to see him sporting nice huge long natty beard in the independent film Broken Kingdom that he wrote, directed and co-starred in alongside his wife Rachael Leigh Cook.
The film was put together when Gillies took three years off from acting to tell two seemingly disparate stories about two seemingly separate people; one in the cold hard slums of Bogota, Colombia.
He explained: "I wrote about this man who is running away from something and you don't know what he's running away from.
"He's running away from his life essentially and he's gone to Bogota, Colombia. You don't know what has befallen him but he happens upon this street girl one night – a prostitute; a 14-year-old girl – and he rescues her from this attack.
"This guy's been suffering the sort of writer's block and this woman sort of ostensibly becomes sort of his muse. He hires her – not for any sort of sexual fulfillment – but to be his muse."
The other character - played by Cook - we follow in the hills of Hollywood. Gillies said: "Then you sort of switch to Los Angeles where there's a daycare center teacher played by the radiant Rachael Leigh Cook – whose stunning in this movie by the way; she will slay you – she's unbelievable."
Popular series The Vampire Diaries returned in the US this month, and Gillies says he will be reprising his role as Elijah in the new season.
He explained: "There's something of the perfectionist in him and I think that he comes back in order to be the sheriff in a sense, and to reel Klaus in."
He added: I can't disclose information but what I can say is that as long as there's tyranny from Klaus he'll always return, and as long as there's a Klaus there's tyranny."