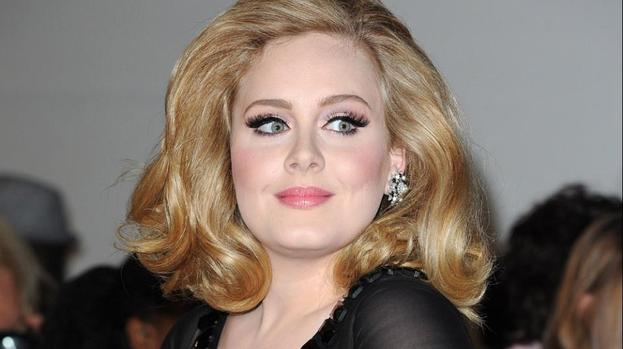 The singing star has revealed the song she's sung especially for 007 – and it's already being hailed as a classic. Skyfall, from the upcoming James Bond movie of the same name, was officially unveiled early this morning.
It has drawn comparisons with Dame Shirley Bassey's famous Goldfinger and received a broad thumbs up from those who have listen to it so far.
Adele co-wrote the track with her producer Paul Epworth, reuniting the pair who had worked together on chart-topping single Rolling in the Deep.
The song's premiere marks the 50th anniversary of the release of the very first James Bond film Dr. No.
Adele explained of writing the song: "It was a lot of fun writing to a brief, something I've never done which made it exciting.
"I'll be backcombing my hair when I'm 60, telling people I was a Bond girl back in the day, I'm sure."
The singer joins a long line of famous names who have tackled the Bond theme, to varying degrees of success.
Those include Dame Shirley, Sir Paul McCartney (with Wings), Tom Jones, Madonna, Jack White, Scotland's very own Shirley Manson (as part of Garbage), Duran Duran, a-ha and a whole host of others.