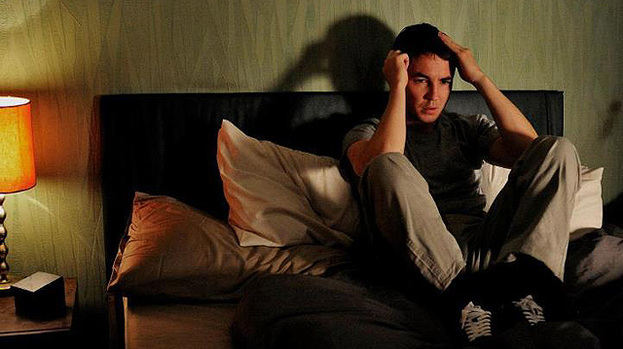 The Scottish actor stars in the promo which appears on STV screens this evening – and he says the Olympic and Paralympic excitement has put him in the mood for Glasgow 2014.
The Sweet Sixteen star has signed up to become the latest Games Ambassador for the fast-approached Commonwealth Games.
Of being picked for the role, Compston told the Daily Record: "I actually thought it was a wind-up, as it was one of those things that pops up out of nowhere.
"But I'm delighted to be doing it. In my head I can see a press conference with the three of us getting introduced: Billy Connolly, the greatest ever comedian, Sir Chris Hoy, the greatest ever Olympian, and Martin Compston, the greatest ever blagger!"
It turns out that he also had first-hand experience of the summer's amazing spectacle down south.
He explained: "I've been staying in London for the last few months and the buzz with the Olympics and the Paralympics has been immense.
"The entire city has been bouncing and has got a real lift, so I'm hoping the Commonwealth Games will do a similar thing back home."
In the advert Compston visits some of the venues which will be hosting an array of sports stars – and he was impressed by how they are already looking.
"The velodrome looks amazing," he revealed. "It was mad to see how steep the corners are. They don't look as steep on the TV, but in real life it's a really sharp drop from the top of them, which made it look all the more impressive.
"So it's certainly a world-class venue, and it was a privilege to get a behind-the-scenes tour. Hopefully the ad will go down well and will get people excited about it."
He added: "And I can't get my head around the fact that we could see Usain Bolt breaking the world record at Hampden. That's a real once-in-a-lifetime opportunity.