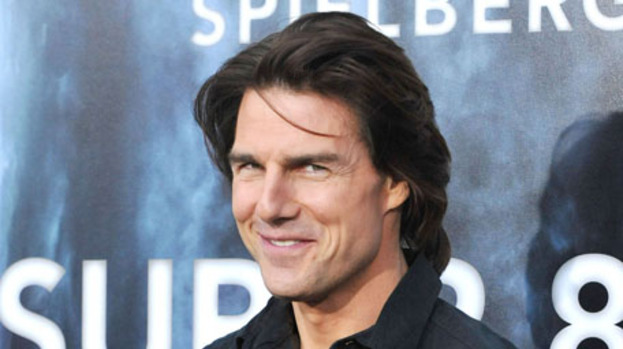 Hold your horses ladies (and gentlemen) – it appears that the Top Gun and Mission Impossible icon might not be heading to Scotland just yet.
The star was reported to be heading to Glasgow this November to film new blockbuster All You Need Is Kill, but Glasgow City Council have said that the production hasn't been in contact with them – even if they would welcome him with open arms.
News of Tom Cruise's potential arrival in Glasgow followed a string of A-list stars who chose to film in Scotland.
Brad Pitt shot World War Z, Halle Berry filmed Cloud Atlas and Scarlett Johansson made Under the Skin - while next year's blockbuster The Fast and the Furious 6 was shooting in Glasgow earlier this month.
It had been reported by the Daily Record that Tom Cruise was planning to shoot parts of big-budget sci-fi flick All You Need Is Kill in Glasgow – coming from mid November until March with a break for Christmas
However, an official from Glasgow City Council has told STV: "We have had no contact from any production about Tom Cruise coming to film in Glasgow.
"Of course, he would be very welcome to join the galaxy of stars who have made movies in the city over the past couple of years."
Filming has already begun on All You Need Is Kill – which co-stars Emily Blunt – at the Warner Brothers Studio in England.
The movie is based on a Japanese novel by Hiroshi Sakurazaka and tells how a soldier, Cruise, fights aliens who invade the earth.
People who read this story also read