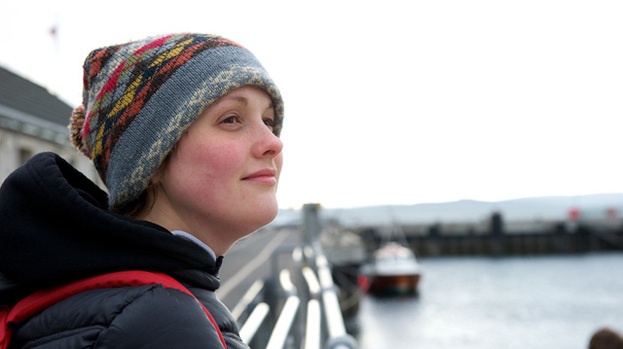 Funny-woman Josie Long is getting ready to kick off work on a brand new film project – and the renowned comedienne has come up with a novel way to fund it.
Arriving back in Scotland following the success of her Foster's Comedy Award-nominated Fringe Show, Josie has launched a crowdfunding scheme to help finance the film, called Romance and Adventure.
Crowdfunding plan will help Josie to oversee costs involved in crew, cast and equipment hire and is becoming an increasingly popular way to finance projects like this.
And to say thanks for helping to make the project happen, the comedian is offering fans some unique rewards on Sponsume.com.
Romance and Adventure follows in the footsteps of other similar success stories including Not Another Happy Ending - starring Karen Gillan - and God Help The Girl – the musical film project launched by Stuart Murdoch of Belle & Sebastian.
Speaking about her reasons for launching the scheme, Josie said: "Crowdfunding is the best option for people trying to make something independently and quickly. The support we've gained in our campaign so far means the world to me.
"Seeking funding from production companies or other sources can be pretty soul destroying, it draws out the process and means that other people seek to change and compromise your idea.
"Crowdfunding is much more like putting on a DIY comedy show, it's much more personal and it takes all of the backers on the project journey so that they really feel a part of it when the film is completed."
Josie added: "I love Glasgow, I definitely have an idealised view of the city as being the place where the music, art and literature that I most like has been made, so I'm thrilled that our film will become a part of that thriving arts community."
Josie's indie film journey began when she met young director Douglas King who runs the award-winning Glasgow based creative firm, 14c Studio, with the pair teaming up to work tirelessly the script for their first film – Let's Go Swimming.
Let's Go Swimming, which was also filmed in Glasgow, had absolutely no funding but was financed by generous friends and fans and miraculously filmed during a hectic five-day shoot. The film visited over eleven locations across the city and featured cameos from familiar faces such as Stuart Murdoch of Belle and Sebastian, and vocalist and songwriter Aidan Moffat.
For Romance and Adventure, Josie and Douglas have set a funding target of £9500 to allow the film to begin shooting in November 2012. To find out more, and become part of the Romance and the Adventure visit Sponsume.com. For more about Josie check out her official website.
Related articles
People who read this story also read