By Michael MacLennan
Fans of Twilight: New Moon star Robert Pattinson may claim Edward Cullen's the best ever onscreen vampire - but he has plenty of other blood-suckers to contend with. Well, at least a dozen, anyway. Here's our list: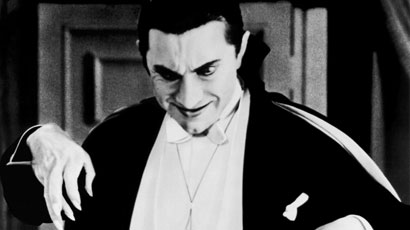 Dracula from, well, Dracula (and numerous other movies with, err, Dracula in the title) - well, it's only fair isn't it? It might be fair to say that nobody's topped Bela Lugosi's iconic inhabitation of the role, though many have tried. (Although Gary Oldman put in a gloriously sinister turn in Bram Stoker's Dracula.) Did you know that - before he hit the A-list with 300 - Gerard Butler took on the title role in Dracula 2001? Probably not, and with very good reason...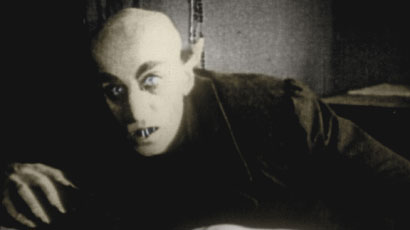 Count Orlok from Nosferatu - for pure creepiness, nothing else has matched Max Shreck as the ratlike Count Orlock some 80 years back. (Well, perhaps apart from Willem Dafoe as a alarmingly freakish Max Schreck in Shadow of the Vampire, which recounted the making of the vampire classic.)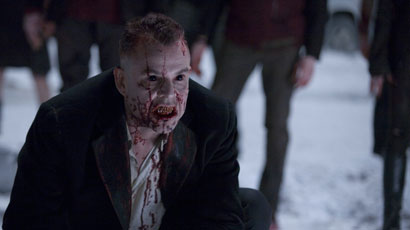 Marlow from 30 Days of Night - the remorselessly savage leader of the movie's marauding vampire pack, Danny Houston's barbarous turn helped make this particular gang so disturbingly feral that you realised why you'd want to run a mile from vampires, rather than bounding off to the woods with one so that you can see him "sparkle".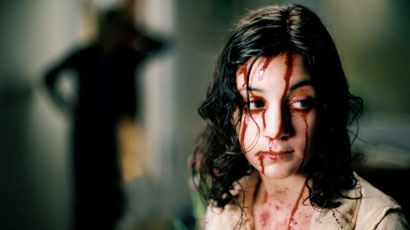 Eli from Let the Right One In - one of the finest movies of 2009, the glacial narrative hinges on the blossoming relationship between Oskar and odd new neighbour Eli - who's incidentally been 12 for over 200 years. Her tenderness is touching, though it makes the violence to which she occasionally has to resort to all the more shocking. If nothing else, it'll probably stop you ever wanting to open the door to any cutesy-pie little kids dressed as vampires next Halloween...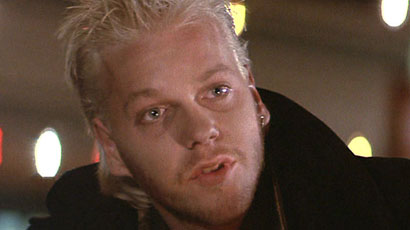 David from Lost Boys - I know, I know, it's not the best vampire name (though still a lot better than Bill). But still, he's in the list. Why, you may have asked? First of all, damn it, because he's Kiefer Sutherland - ie Jack Bauer from 24. And secondly, that awesome 80s peroxide hairdo works much like peacock plumage, luring you in before they go into the kill. (You'll have to trust me on the killer peacocks angle.)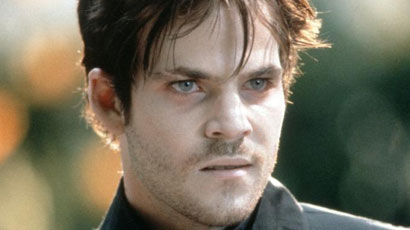 Deacon Frost from Blade - the title character would probably figure in the list, but given that's apparently half vampire (and I can't find the numerical symbol to include a half in the list), we'll go with Deacon Frost, played with delightful sleazy gusto by the rather fetching Stephen Dorff in his most terrifying performance up until the point he besmirched his reputation by appearing in Uwe Boll's truly diabolical Alone in the Dark. Oh dear.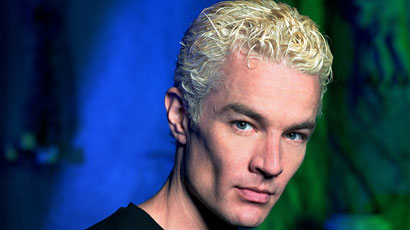 Spike (and Angel) from Buffy - James Marsters manages to top Kiefer by having the peroxide hair and a British accent, making him the stuff of several million Buffy fans' dreams. If you don't believe me just do a YouTube search for Spike, then try not to vomit to all the homemade clip compilations set to the worst power ballads ever inflicted on our poor world. But on another note: Spike or Angel? Unfortunately I just can't think of the latter without remembering that Dido video David Boreanaz was in...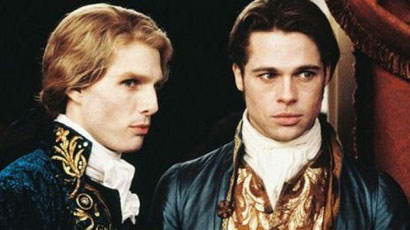 Louis from Interview With a Vampire - It's tempting to go with the cold and vicious Lestat, but let's bow to the romantic side of vampire lore and plump for Brad Pitt's broken-hearted Louis, who retains his human soul and vainly tries to protect his beloved Claudia. (Plus I heard Tom Cruise wore platforms to play Lestat, and that's simply not cool.)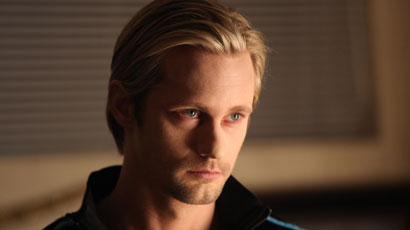 Eric Northman from True Blood - Yep, some would go for the series' best known vampire Bill Compton, but he's called Bill. Bill the vampire. Oh, and he's just so, hmm, good-natured... Whereas Bill's scheming sheriff Eric Northman certainly isn't someone you want to find yourself in debt to, and who most definitely doesn't share any sympathy for his potential prey. I'd say he's the stuff nightmares are made of, but Alexander Skarsgård's too darned good-looking to wallow in the dark for long...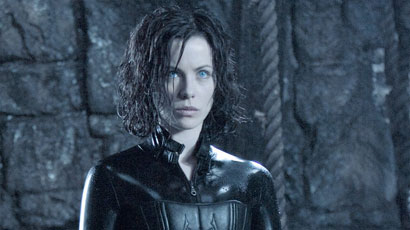 Selene from Underworld - if I was being cynical I'd say that she's so popular because she's played by Kate Beckinsdale in skin-tight leather, with slo-mo acrobatics giving us plenty of time to focus in and admire the hours old Becksy evidently put in at the gym. However, I'm sure it's actually because she's a vampire warrior, which makes her a much tougher proposition than the vampire politicians and those vampire shoe-shiners . Yep, that's the reason...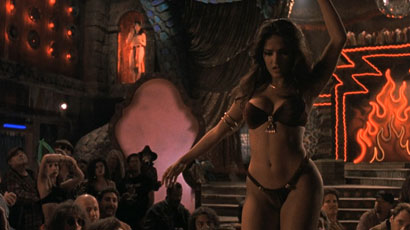 Santanico Pandemonium from From Dusk Till Dawn - And on the subject of females vamps (double-meaning fully intended), here's the sort of question that presents any hot-blooded male with a dilemma: would you let your blood be sucked by a vampire, if she turned out to be a stripper who looked like Salma Hayek? Actually, it's not so much a dilemma as something to just daydream about for a few minutes, before then doing a hopeful and pointless search for The Titty Twister Bar on Google Maps.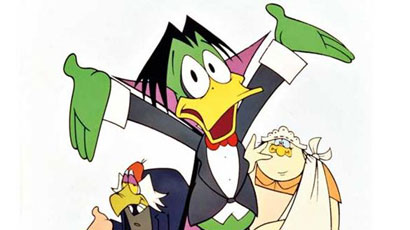 Count Duckula - a vicious vampire duck voiced by David Jason, and therefore taking Bram Stoker's vision to its logical conclusion - though it is true Count Duckula's fearsomeness was perhaps offset by (a) being a vegetarian, and (b) having Nanny bring him cocoa and choccy biccies...
So, what's your favourite? Answers below please...