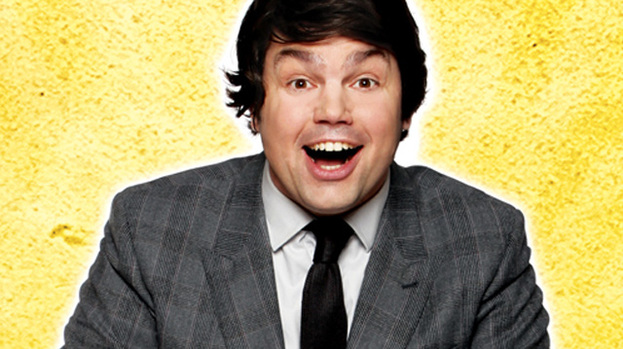 Hello, what's your name, and what on earth are you going to be doing in Edinburgh this August?
Hello. Charlie Baker and I will be eating battered king rib and also performing my stand up hour Freshly Baked at the Pleasance.

Tell us more about your show
Freshly Baked is my most personal show to date. The story of an unpopular but confident showbiz boy who finds salvation in love, comedy and baked goods.

If you're doing a marathon Fringe run, how are you preparing for your marathon Fringe run?
I have stopped drinking (as much) stopped eating bad food (as much) and am trying to exercise and sleep as much as possible. A clear head is required to think of clear funny thoughts, you can't do that with a massive hangover or constant sugar rush/slump

Food and/or drink – what do you take to keep you going through the madness?
Savoury, savoury, savoury and Scotland is the King of savoury foods. Oh and Tunnock's tea cakes and caramels.

London's taken some of the hype with the Olympics this year – what do you think is the best way for Edinburgh to grab it back?
The Edinburgh Festivals are like Rocky, every one thinks they have them beaten with bad Weather, the Olympics, Good Weather etc but they keep getting up and getting stronger. The power of thousands of creative people is like an incredible dynamo keeping the Festival running.

If you've been before, what's your favourite part of the Edinburgh festivals?
The night before all the shows start is magic and the day everybody is leaving is amazing. The bit in between is a blur.

What would be your biggest piece of advice to any performers coming to Edinburgh for the first time?
See everything go everywhere, don't go to bed. Take a chance on something. Drink water all day and walk everywhere.

Whoever else are you most excited to see in Edinburgh this year?
Josh Widdicombe ,Suzi Ruffell ,Pappy's, The Horne Section, Ian Shaw, James Acaster

What's been your most memorable festival experience?
About five years ago, crying with laughter with my pregnant wife at Count Arthur Strong The Musical. A show we hadn't read anything about and knew nothing of and the risk paid off handsomely.

Any favourite Scottish word/phrase?
Salt and Sauce.

What would be your best tip for any punters coming to their first Fringe?
See one thing by sticking a pin in the brochure.

And finally, when/where/how can we see your show?
Charlie Baker's Freshly Baked 19.15 Pleasance Below throughout August.
Charlie Baker's Freshly Baked is on at Pleasance Courtyard at 7.15pm. Tickets available at edfringe.com