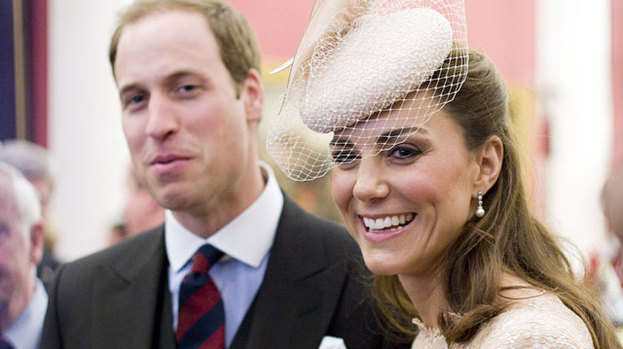 Prince William and Duchess Kate have been celebrating the Queen's Diamond Jubilee in recent weeks – but today the focus turns on Wills, who marks his 30th birthday.

The Prince is said to be planning to celebrate the landmark birthday in a "low key" and "private" fashion, according to St James's Palace.

But rumours continue to circulate that Kate has been working behind the scenes to make sure William's big 3-0 is a day he'll never forget.

The Duchess of Cambridge has reportedly been liaising with William's close friends, including nightclub owner Guy Pelly, to plan a very special birthday bash special enough for the country's future King.

According to Now magazine, Kate is to throw a party at either at Highgrove House in Gloucestershire or at Kensington Palace in London. The royal residences will be grand enough for the special occasion, and will ensure the privacy of all the guests who are attending.

Of course there is also the possibility that Wills and Kate will mark the special day at their cottage in North Wales, where they are said to feel extremely at home – and appreciative of the privacy the locals allow them.

Whatever the Prince does to mark his big birthday tonight, he'll still need to go to work today. William, a search and rescue pilot with the RAF, is currently undertaking a week-long written training course in Gloucestershire - so any birthday toasts or present opening will need to wait until tonight. And it's likely any major celebrations will be put on hold until this weekend, to allow the Prince to properly enjoy the festivities.

Earlier this month it emerged that Kate is hoping to set her sister Pippa up with one of the eligible bachelors who will attend William's 30th birthday celebrations.

Pippa has been single ever since her split from city broker Alex Loudon last November, and Kate is said to be keen to find a suitable young man for her beloved sister to settle down with. Looks like the Duchess is going to be one very busy girl today!

In addition to her party planning – with the help of events planner Pip, we're sure – Kate is also believed to have been working very hard on finding exactly the right birthday presents for her husband of just over one year.

There has been no confirmation of what Kate is to give William, but the Duchess is thought to have posed for a portrait painted by renowned artist Nicky Nicky Philipps, who has previously painted Princes William and Harry.

The Duchess is also rumoured to be planning to give William a scrapbook of snaps of the two of them during their relationship, as a truly special and intimate celebration of their life together.

Happy 30th Prince William – sounds like you're in for one very special birthday indeed!
ROYAL BIRTHDAY:
People who read this story also read