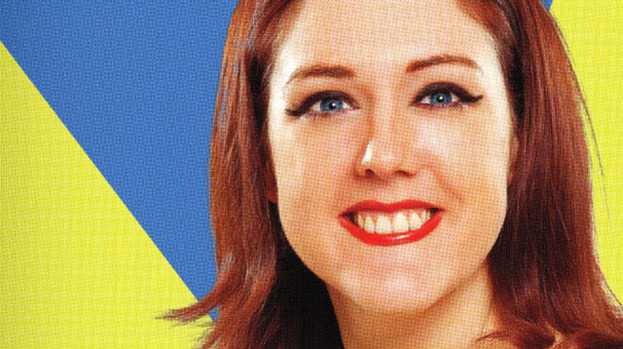 Hello, what's your name, and what on earth are you going to be doing in Edinburgh this August?
My name is Gráinne Maguire and I'll be doing a show every day at 4.20 called Where are all the fun places and are lots of people there having better fun?
Tell us more about your show...
It's about being paranoid that everybody in the entire world is having a better time. Behind your back. On purpose.
Food and/or drink – what do you take to keep you going through the madness?
I live off a diet of coffee, danishes and paranoia.
What's your favourite part of the Edinburgh festivals?
The first waft of hops when you arrive in Waverly, it smells of optimism, possibility, but mainly hops.
What would be your biggest piece of advice to any performers coming to Edinburgh for the first time?
There is a time and place for reading reviews. The time is September; the place is halfway through a bottle of wine.
Whoever else are you most excited to see in Edinburgh this year?
Holly Burn, Lou Saunders and Catie Wilkins are always great.
What's been your most memorable festival experience?
My birthday is during the festival and one year I was supposed to meet all my friends that evening in a pub. Very drunk after a day's boozing, I arrived late and couldn't find my friends. I of course, excitedly assumed they were throwing me a surprise party and went around looking for my pals behind chairs, curtains and under tables. Turns out I was just in the wrong pub.
Any favourite Scottish word/phrase?
Apparently there is a word in the Scottish language that means legitimately stealing from work. Like if you are working somewhere really horrible, you're allowed give yourself the occasional bonus on the side. I like that pragmatic approach to life.
And what would be your best tip for any punters coming to their first Fringe?
Go to see stuff on the free fringe. Smile lots at the performer and always put money in the bucket afterwards.
Gráinne Maguire will be performing Where are all the fun places and are lots of people there having better fun? at the Udderbelly – Daisy, 1st August – 26th August, 4.20pm. For tickets see www.edinburghsbestcomedy.com.