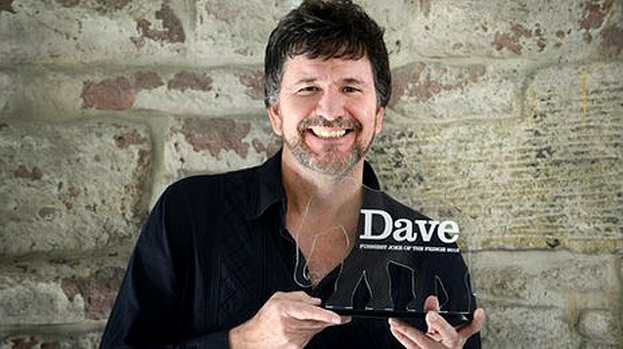 Comedian Stewart Francis's wisecrack about Posh and Becks has won an award for funniest joke of the Edinburgh Fringe.
He came top of a list that included one-liner king Tim Vine, Will Marsh and Rob Beckett.
Digital TV channel Dave had their panel put a selection of favourites jokes to a public vote – and it was deadpan Francis, known for his deadpan humour, who came out on top.
The top jokes were:
Stewart Francis – "You know who really gives kids a bad name? Posh and Becks."
Tim Vine – "Last night me and my girlfriend watched three DVDs back to back. Luckily I was the one facing the telly. "
Will Marsh – "I was raised as an only child, which really annoyed my sister."
Rob Beckett – "You know you're working class when your TV is bigger than your book case."
Chris Turner – "I'm good friends with 25 letters of the alphabet… I don't know Y."
Tim Vine – "I took part in the sun tanning Olympics – I just got Bronze."
George Ryegold – "Pornography is often frowned upon, but that's only because I'm concentrating."
Stewart Francis – "I saw a documentary on how ships are kept together. Riveting."
Lou Sanders – "I waited an hour for my starter so I complained: 'It's not rocket salad."
Nish Kumar – "My mum's so pessimistic, that if there was an Olympics for pessimism… she wouldn't fancy her chances."
In case you've been living under a rock for the past decade or so, Beckham have children called Brooklyn, Romeo, Cruz and Harper Seven.
Francis's joke appears in his current Edinburgh show, Return of the Lumberjacks, which is a reunion for Francis with fellow Canadian comics Craig Campbell and Glenn Wool.
It seems them reunite for a feature-length show 15 years after they made their Edinburgh debut together, all three having wracked up an "enviable string" of broadcast credits and live touring since.
Francis has built on his reputation thanks to appearances on the likes of Mock the Week and Live at The Apollo.
More About Edinburgh Festivals