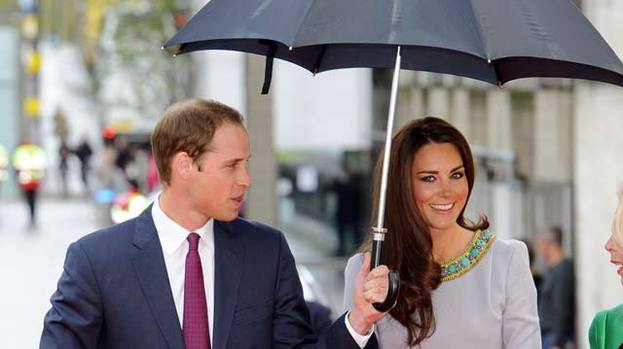 Haven't things been looking a bit drab in Scotland recently?
There have been so many wonderful things happening down in England that events north of the border have been little other than bottom-feeding off of our better-off, more blessed neighbour.
We've been prancing around with the Olympic Flame up and down Scotland during the past week, in seeming denial that it's ultimately headed down to London. (Along with a whole load of tax-payers' cash, which it's probably taking along with it in a briefcase.)
Then there was the Queen's Jubilee, where Scots tried to muscle in on the party-hosting, despite having voted into government a political party that's been firmly anti-monarchist in the past. It's a bit like Rangers fans trying to organise a good old knees-up for Craig Whyte's next birthday.
While Gary Barlow, Cheryl Cole and co were having a grand old time hosting possibly the most brilliantly conceived and executed concert seen this century – all in celebration of the monarch – we couldn't even muster up a half-hearted equivalent with Leon Jackson, Sandi Thom and a special guest appearance by Andy Cameron.
No matter though, for thankfully Wills and Kate are coming to town next month, taking old Queenie with them. And, even better, it appears as though the couple have plans to take up residence in Scotland next year.
That day can't come soon enough. In the long lull since the last series of Rab C. Nesbitt we've been waiting for a freeloader that normal Scots can aspire towards – and now there's going to be two of them. Well, lucky us!
Scotland has never had a proper glamour couple (unless you count The Krankies or The Proclaimers back in their heydays). And without role models such as Posh and Becks, or Katie Price and Peter Andrew, or Jodie Marsh and Kenzie out of Blazin Squad, we've quite frankly floundered around in the shallow end of the celeb pool.
Given the grimness of most Scots' daily lives it's good for us to have someone to idolise who's better looking and has much more money, and Michelle Mone can only cut it for so long before you start fantasising about living in a country where you might be able to see an A-list personality moseying about right in front of your dingy office, kept apart from us by a couple of dozen security guards – and a none-too-subtle sense of superiority – but in essence just like us.
If William does indeed transfer RAF Lossiemouth he'll apparently get the chance to command his own helicopter, meaning that we will quite literally be able to see him flying above us – thanks to a God-given accident of birth that deigned us to be ever-so-slightly-lesser beings – hopefully on a daily basis.
And in them we would be able to put our own hopes and dreams, which are of increasingly little use as the economy crumbles around us, leaving teachers jostling it out amongst medical professionals and the police for whatever part-time pole-dancing positions are left around the country. (I hear there's a couple of prime-time spots just opened in Achiltibuie, if you act quickly.)
If we hold on to ambitions for ourselves they end up consuming so much effort – without and much chance of success. The easier option is to transfer them over to those who have already been given far more than we'll ever know.
Then we can just switch our dreams for them over to a ready alternative should things go awry for the golden couple. (Not that I'm going to speculate over any hypothetical future in which Wills has it off with Pippa after a particularly drunken ceilidh for Hogmanay.) Hopefully having the cream of royalty will also encourage other celebs to shack up in Scotland (just as the Prince's decision to study at St Andrews saw the rich and privileged sending their sprogs up here for higher education).
Imagine how heavenly that would be – not only would we have far more of the truly great and good to take our mind off humdrum daily life, but there would be a jobs boom for shoe shiners, butlers, handmaids and all sorts of other specialist positions at which we should be able to excel. Because, given our history when it comes to royalty, it seems we're best off when we just smile and accept our life of servitude. Wills and Kate can't arrive here soon enough: all hail the new King and Queen of the Scottish celeb circuit!
MORE DEVIL'S ADVOCATE
More About Devil's Advocate
People who read this story also read