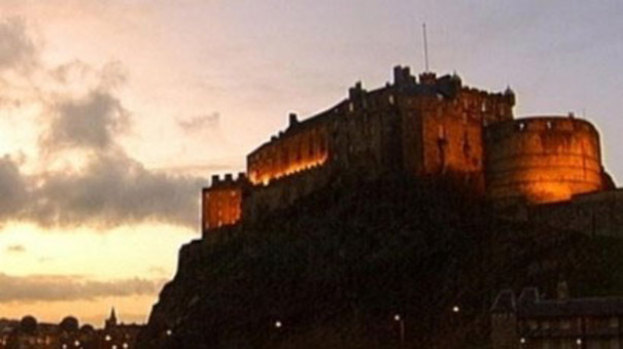 Not that starting with observations about the weather is the most gripping way to start an article, but after last week's brilliantly sunny conditions, the weather in Scotland has once again become more typical over the past few days.
What this means, of course, is that a week back everyone seemed to be complaining about it being too damned hot (not me of course), whereas now a lot of those same ingrates are instead moaning about it raining. Then they're complaining about how it's always like this in the country, and we'll pay for it in the long run for whenever it has been sunny - and so on - harping on and on and on long past the point where they're bothering to even listen to themselves.
Of course, those continual gripers will have something else to latch on to from yesterday, with the news that the Scottish population has reached a record high of 5.25 million, with the previous year's net gain of those coming here from overseas apparently the highest since current estimates began.
You might ask what on earth would persuade these people to move to Scotland, given the alternatives on offer – a quesion which would oddly enough also make you part of the problem. After all, it seems that those with the highest opinion of our stupendous country come from foreign shores.
There's no need to look far for examples. Is it really a surprise that what might be the biggest boon to our tourism industry in many years – the upcoming animated blockbuster Brave – comes courtesy of US-based Disney-Pixar?
It may still be a couple of months until the movie's released, but the trailer capitalises on our breathtaking landscape (even in CGI form) – something that Brave's producers took special care to recreate, having visited Scotland for research purposes and been completely taken aback by its beauty. Then there's this weekend's Prometheus, which director Ridley Scott filmed part of on Skye specifically because of its amazing scenery.
Oh, and it was the same with Braveheart, where again it took a (slightly less crazy-eyed) foreigner Mel Gibson to realise the rich potential that came with saying something great about Scottish history, rather than wallowing in our numerous failures. It says something that even while that film became a triumphant worldwide success – attracting visitors from across the globe – a good section of Scots seemed more bothered about quibbling over factual inaccuracies (and noting William Wallace was supposed to be a fair bit taller), rather than acknowledge and consequently revel in the good publicity coming our way.
Whether or not he said it in real life can only be assessed with 53% certainty, but in that filmic clarion call for the Scots the sage English King Edward Longshanks noted: "The problem with Scotland is that it is full of Scots."
Fast forward some 700 years, and wouldn't you know that that particular problem still pretty much seems the case. In the several years where I was a busker – playing the bagpipes in Inverness in between whisky breaks, in what must have been about as purely Scottish a vocation as you could find – it was on a daily basis evident that the greatest appreciation for Scotland came from those who had arrived over from other lands. (Including the English, as we should very well recognise.)
Not just holidaymakers: those who had set up home here seem to far better recognise the opportunities and possibilities open to them, whether in terms of work or education, or simply taking trips to many grossly appreciated parts of our country. That's perhaps why concerns over our culture being somehow 'infiltrated' or weakened seem so absurd, as immigrants appear more likely to imbibe and adopt what we've traditionally offered, whether it be ceilidh-dancing or piping or fruitlessly searching for Nessie, all while we've constantly tried to reshape and cast aside the supposedly fusty image of our country.
Immigration makes our country a better, more lively and generally nicer place to be in, so if our country is to start filling up a bit too rapidly, why don't we just encourage those who don't want to be here to leave? Those with the least enthusiasm for the place, who seem to think that their talents aren't fully recognised, or that the country's gone to the dogs, or who harbour any other of those hackneyed grudges which aren't so much to do with Scotland as much as they are to do with a virulent strain of miserablism which we should long ago have tackled, rather than pretending it is an intrinsic part of our DNA.
Actually, probably follows that I should go too, since I'm also moaning about the country. They can be over here, we'll be over there – I wouldn't exactly say everyone will be better off, but surely it can't be a bad star. Just look at how much more marvellous Edinburgh is when there's the August influx for festival season, and accept that it's not necessarily the Scottish who know what's best for Scotland.
MORE DEVIL'S ADVOCATE
More About Devil's Advocate
People who read this story also read