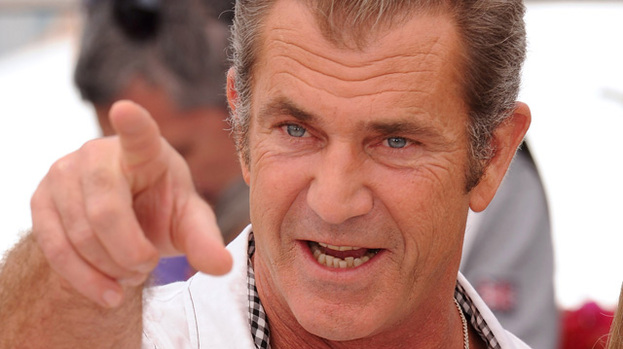 It feels awfully long ago – probably because it was so far back that Justin Bieber was barely even born – but once upon a time Scotland pretty much adopted Mel Gibson as one of its own.
This was around the time when Braveheart became a worldwide hit – those head days of 1995 – and Mel's pumped-up (yet conversely smaller scale) impersonation of our national hero William Wallace made the country appear to tourists to be a beautiful windswept landscape where unshaven men in kilts tried to kill foreigners with swords.
The film was gleefully adopted by the independence movement – and quite understandably so, as Scots wholeheartedly embraced its highly emotive message of maintaining freedom from English rule. SNP leader Alex Salmond must have cherished the association with Mel, little realising that courting Australians with dubious moral integrity might not always be the best thing for himself or for his party.
Being an adopted son meant that it was easy enough to distance ourselves from him when he appeared to go ever more off the rails – first for alleged antisemitism in 2004's The Passion of the Christ, then for a drink-driving arrest in 2006 in which he made (alleged) antisemitic and sexist remarks, then even uglier accusations of domestic violence in 2010, a time in which leaked recordings of phone calls with his ex-partner seemed to contain Mel making horrific racist and misogynistic remarks.
After 2006 there was an attempt to rehabilitate his image, which seemed to be going in the right direction – eventually leading to a starring role in the well received Edge of Darkness – until that next furore surrounded him two years ago. Then more attempts to try and clean up his image, such as support from celebrity friends such as Jodie Foster and Whoopi Goldberg (therefore proving he couldn't possibly be homophobic or racist via the 'Some of my best friends are...' rule). Robert Downey Jr chipped in, presenting his fellow actor with an award and asking for forgiveness for Mel, urging the film industry – and the public – to give the Lethal Weapon and Mad Max star another chance.
That's a (mercifully brief) bit of background leading to yesterday's news, when a Hollywood screenwriter accused Mel of further antisemitic remarks and various other hateful comments, while they were working together on The Maccabees. (A project described as a Jewish Braveheart, and which in no way could possibly have been a cynical attempt to repair his shattered public image.) Though Mel has issued a statement denying the "great majority" of the accusations, he does apologise to Joe Eszterhas and his family for one altercation (which might suggest that anger issues haven't exactly been fully addressed yet).
The news could be seen as a "final nail in the coffin", except that there's been so many of those over the course of Mel's recent career that you struggle to understand how this one can be any more final than the rest, unless it's carries such weight it shatters the coffin, leaving the star to tumble down the grave and on to a slippery slope straight to hell.
Though, much as it might be hard to have too much sympathy, it seems as though he must be in his own living version of that place at the moment – his personal and professional life having collapsed, yet Mel still such a colossal figure of public interest that there's nowhere to hide. He has said and done some terrible things – and that's even before we get to What Women Want – but surely he deserves a chance at rehabilitation (if only because Downey Jr said so), so what can we do to help?
This is why I propose that we all come to a combined decision just forget all about him, on purpose. Propagating his existence as a movie star has ultimately been a monumental failure, one with some great highlights but a failure nonetheless, and if we don't call a halt to Mel's decline things can surely only get worse (and we've had more than enough of our tragic star stories over the past year).
Would it really be so bad to whitewash Mel from our collective memories? If he's so agreeable – opting for the superstar version of a witness protection programme – we could use his hundreds of millions of dollars to replace his digitally replace his face in all his previous movies with that of another comparable male actor. (How about John Eric Roberts?)
That way he could try and live the rest of his life without forevermore carrying the burden of his previous sins – and we could watch the likes of Lethal Weapon and Mad Max without feeling guilty for loving the work of somebody we know that we ought to despise.
Of course, you might imagine it hard to deny the existence of Mel, when there are millions who will attest to having witnessed him. With the testimony of so many, how can anyone possibly turn a blind eye and nothing think themselves a raving idiot? But perhaps we can take a leaf out of Mel's book when it comes to that one – after all, Eszterhas has claimed the actor "said the Holocaust was 'mostly a lot of horses***'".
When it comes to denying commonly accepted truths it looks as though Mel might well be an expert, so who better to assist us in the erasure of his own historical existence? That way he can carry on with his life in peace, hopefully able to address his inner demons, and Eric Roberts can stun us all with his starring role in Lethal Weapon 5. It's a win-win situation for everyone!
FROM DEVIL'S ADVOCATE
More About Devil's Advocate