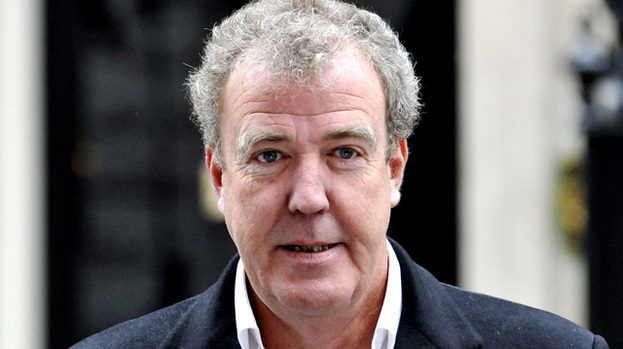 So Unison are calling for Jeremy Clarkson to be sacked over his comments from Wednesday evening? Well, as though they weren't fools enough…
Just in case you missed it, the Top Gear presenter appeared The One Show, where he said of strike workers: "I'd have them all shot. I would take them outside and execute them in front of their families."
Now let's be fair, that quote all by itself might appear a tad harsh – indeed, perhaps something that only an utterly idiotic prat could even dream of saying on national primetime TV – but bear with me here.
When watching the clip of his now notorious appearance it seems clear that he's attempting to be humorous, even if most don't believe that he succeeded on that particular front.
But what would the frothing anti-Clarkson mob know anyway? If you study it more closely, the brilliant broadcaster actually launched an astonishingly nuanced two-pronged attack which both provided the funniest moment of the year and protected our freedom of speech.
That funniest moment should be clear enough. Though if you missed it, it was the utterly petrified look on presenters Matt Baker and Alex Jones' faces as they tried to deal with the realisation of what Clarkson has just said weighed against their chronic inability to do anything at guests other than nod politely and maintain a pleasant look of surprise. (Which resembles the sort of awestruck expression you'd wear proudly if a small cute puppy burst out of a birthday cake).
Of course, Clarkson must have been in some way realised the reaction that his comments were going to cause – could he really be stupid enough not to? There was a far larger issue at stake, one which only he could be so unafraid of as to take on without even a prior word of announcement.
It's easy enough for comedians to assert that they're defending freedom of speech when they say something that some people find offensive, but others extremely funny.
What's harder – and therefore more courageous – is when you tell a joke that isn't funny at all. Especially one which attacks those very liberals who would otherwise defend your right to free speech – and who often do so when the remarks come from across the other side of the political divide.
So it's alright for a comedian such as Scotland's Limmy to talk about killing Prince William with a samurai sword and wish for the death of Margaret Thatcher, or for a Twitter user to talk about bombing an airport, but somehow it's not fine to express a smidgeon of mock outrage at those whose actions have severely hampered what might otherwise have been a very productive working day? Get a grip: it's all fair game when you believe in freedom of expression, and illogical to tolerate one but not the other. With this in mind, it's only right that you tolerate Clarkson tormenting altogether-too-wholesome TV presenters with increasingly furious rants until one snaps and tries to reverse a Toyota Prius over the "smug git".
A master of this brave approach of anti-comedy, Clarkson has done other deeply risible things that have got the nation chuckling along, such as when it was revealed in October that he had allegedly cheated on his current wife – with his ex-wife of all people. What a rogue! You couldn't believe it, you'd never want to believe it, but somehow he does it, in doing so cheering up a depressed nation which can always do with something – or rather someone – to laugh at.
In this week's particular instance Clarkson realised and acknowledged the brave struggles of striking public sector workers, then just like Jesus Christ he selflessly offered himself up sacrificially to energise and keep the proletariat protesting for their just cause. (Except he couldn't escape to heaven afterwards, which makes him a bit better than the Son of God, when you think about it properly.) And what a success that has been! There's millions right now who can't wait to get back out on the streets again and (metaphorically) stick it straight up Clarkson – and that's exactly what he would want. His efforts are of far more significance than those woosy teachers and nurses who help aloft placards for a few minutes at a time in between cold cups of weak tea.
An expert over the years at saying ridiculous things that would drive flocks of people in precisely in the opposite direction, Clarkson is a hallowed shepherd guiding us to a far greater Britain. Even better, he doesn't even require a word of thanks – though he'd probably quite like it if you buy his new book Round the Bend, which is conveniently out in shops this very second. It's a bit like the Bible, except without any of that nonsense about the meek inheriting the earth. (Instead they're cold-bloodedly executed in front of women and children in a hilarious feel-good ending that will have the whole family in tears of laughter. Or something like that, anyway.)
MORE FROM DEVIL'S ADVOCATE
More About Devil's Advocate