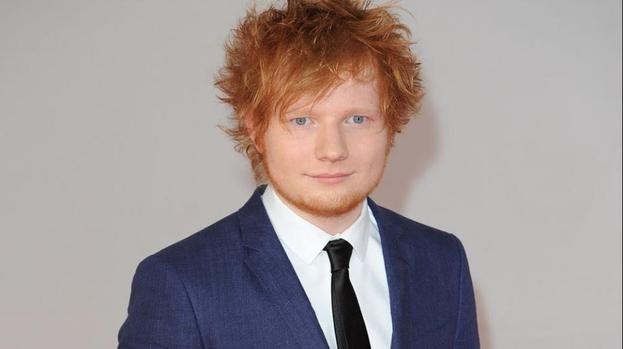 There are a variety of criteria by which you can judge the success and "reach of a band": sales figures, live gig attendance, even the numbers of people who follow them on social media sites.
One factor that is hard to quantify but certainly a key indicator of where an act find themselves is What They Can Get Away With. Keep this in mind throughout.
Throughout the history of popular music we've had hellraisers pushing the boundaries of taste, from Sabbath to ODB to Motley Crue, or figures like the Johns Lennon and Lydon that wanted to claw at their own celebrity. Even the news that Andrew WK has this week been made a special cultural envoy to the Middle East has to be seen as an example of what strength of conviction and tongue-in-cheek can do. There's any number of rent-a-quote NME scamps who wished to compare themselves to Bob Dylan with a massive underdose of humility. Johnny Borrell, remember him? Last seen scraping into the Austrian Top 100 by the skin of his oversized teeth. Still, it was good (for him) while it lasted.
Clearly, when you are flavour of the month, there is little time to analyze (or, given this week's headlines, should that be susanalyze?) exactly what is being said, because everything is licking along at such a riotous pace. Every interview is devoured without discretion, every soundbite swallowed whole.
I can only assume this explains the last single from One Direction, Little Things. On the surface we have another easy-on-the-ear pop song, designed to be consumed by their ravenous teenage fanbase. Oh look, and it was written by Ron Weasley himself, Ed Sheeran. On first listen we have a simple ode-to-girl tale, but only after picking up on the lyrics are there some questions.
The narrator lists the "little things" that he likes about his favourite lady, but rather than praising her beauty or grace in the tried and tested style, he lists her flaws and says he loves her anyway. It's not so much "that's what makes you beautiful" as "you better stick with me because you're only a six".
Honestly, gentlemen of the world, try telling the lady in your life that you love her in spite of "the crinkles by her eyes" or the shape of her "stomach and her thighs", or how she has to "squeeze into her jeans" and "never want to know how much you weigh". Worse still, list these reasons back-to-back in a three minute serenade and gauge the reaction that you get. One can only hypothesize that the 17-year-old Weasley wrote this song as a power play to passively aggressively remind his beloved just how lucky she is to be with him, after stripping away her confidence with a verbal whipping at her fragilities.
Still, you can get away with this sort of thing if you fall into one of the following camps: i) a hairless pop-nymph or ii) a renowned wooer of the ladies, for whom just a bit of latent sexism is to be expected. Ladies and gentlemen of the jury, I present you Exhibit B. I particularly like that part about him wanting someone to cook his breakfast and bring it to his bed, it's timeless.
From one act that seems to get away with anything, to another who seems to be involved in everything. Kesha, sorry Ke$ha, is a thoroughly odd-in-a-good-way pop star who must be the only person in the world whose resume includes duets with Flo Rida, 3OH!3, Andre 3000, Ben Folds and the Flaming Lips. No matter how hard I try, or how much evidence there is to the contrary, I refuse to believe that anyone can get out of a duet with Wayne Coyne with a) a bad record and b) their senses entirely intact.
Die Young, the lead single from her Warrior album, hints at some quite interesting places, particularly post Guetta-saturation. It's not exactly a huge departure from the Katy Perry/Jessie J/Rihanna/Rita Ora soundalikes, but there's enough here to suggest she'll be brilliant if she ever finds a focal point. Just imagine if anyone could combine those influences! It's also rather refreshing to hear some genuine nihilism in pop, and you genuinely believe that, as the title suggests, she wants to live for the moment and seize every moment in a way that you don't believe Katy Perry has ever taken too many shots. Here's hoping that she lasts at least a few more years, because it might just get interesting, particularly if she keeps the same company.
Speaking of which, if you are to get hold of only one Greatest Hits this festive season, make it Mission of Burma's career retrospective, Learnhow. Few bands ever recover the glory days, but since their reformation in 2002 they've managed to exceed the output from their hardcore heydays. This year's Unsound is one of the most complex and rewarding guitar albums of the year, and, well any excuse to play this…
While Mission of Burma returned to a 20-year-old project, the former members of the much missed Dananananaykroyd decided to reconvene in the guise of Alarm Bells and release Cocoons last week.
Retaining their previous incarnation's ability to turn on a sixpence, pull-themselves inside out and tumble over without missing a beat, Alarm Bells have added electronic elements and a Cronenberg psychedelia. Think The Mars Volta without the 9-minute solos and you are probably still quite far off, but you are in the right frame of mind. Extremely limited copies were available from last week, and every one goes towards funding the next release.
Related articles
People who read this story also read