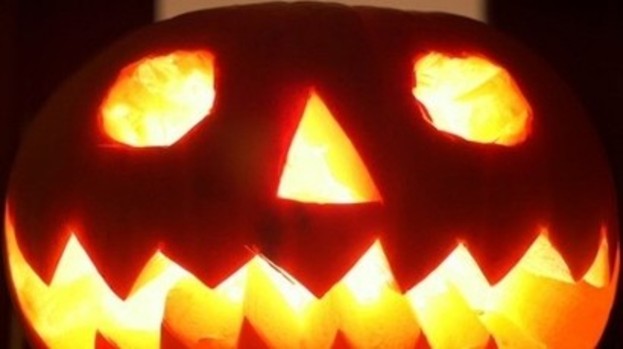 It's nearly Halloween. Whoooo. The night when spirits of the dead walk the streets and ghosts and ghoulies mingle among us.
There's certainly plenty to be fearful of on the streets on October 31, but it isn't supernatural phenomena. There's nothing super about it at all.
Pubs, clubs and parties will be hoaching with revellers in fancy dress. Many of whom will have taken the opportunity to dress like total slappers striking terror into the hearts of all who meet them and cast an unwary eye over unfettered wobble and dimple.
I'm all for a good knees-up and Halloween is as good an excuse as the next - fancy dress too. But why in the name of all that is unholy has it become an excuse to channel an inner slut?
You see them everywhere, perfectly ordinary people who seem to think that fancy dress gives them the excuse to let it all hang out. In every sense. There will be ghosts with skirts so shorts their gussets are visible, black cats in little more than ears and hosiery, zombies with acres of corned-beef thigh and skeletons with no fabric on their fleshy bones.
Goodness knows how the expression "hot as a witch's tit" came about – so uncovered are the bosoms under the pointy hats they must be perishing.
Fancy dress is powerful kit, it can transform the mundane into the quite spectacular. Wonder who that woman is to Wonder Woman with the easy addition of a gold belt. But fancy dress stops a long way short of magical – just because you've put on a pointy hat and warty nose – you have not instantaneously acquired the pins of Posh and the arse of Kylie.
Equally, attired as a devil if your bust isn't covered you will not look like a mysterious buxom she-Satan, you will still appear to be you in a devil costume with your tits out. This may not be a good look.
Oh Halloween I prefer my heart to be set racing by spooky sights and suggestions of the sinister rather than shocking displays of vulgarity and the briefest of costumes that, quite frankly, are nowhere near equal to the job.
In the first place, it's horrid, unsettling stuff. Quite enough to put one off their bloody Mary.
But worse than that, it's not attractive, not even slightly. It yells "I'm available, ask me how much?" It's supposed to be trick or treat, not turning tricks and I'll treat you to a free one.
Just because the label on your off-the-peg fancy dress costume tells you you'll be transformed into a sexy vampire or red-hot pumpkin, doesn't necessarily mean it's true. In fact, less is hardly ever more.
I know, I know, sisters. We can all dress how we like for whom we like. Look, Germaine is one of my Facebook friends. But, for pity's sake look in the mirror before you go out spooking, it's scary enough out there.
Don't be fooled into thinking fancy dress changes very much – it's still you underneath.
You might think you're aiming for sultry and slinky, but your steam train of style may have broken down somewhere between the stations of slapper and tramp. Just make sure you're creating the kind of fright you intended this Halloween.
Related articles
People who read this story also read