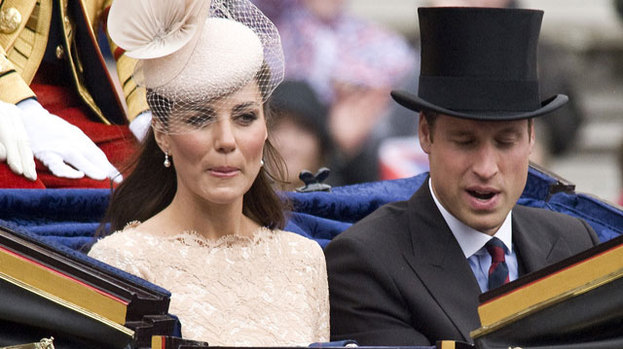 Kate Middleton looked simply stunning in the nude Alexander McQueen dress she wore for Tuesday's Diamond Jubilee celebrations, with women around the globe admiring the way the elegant outfit accentuated Kate's slender frame.

So it's no real surprise that a high street version of the dress, costing a mere £25 from supermarket Asda, has become a huge hit – with the item selling out in a matter of hours.

The supermarket saw sales of their outfit jump up by 35 per cent in store on Tuesday this week, the day Kate stepped out in the lace piece.

And savvy shoppers also rushed to net themselves the outfit online, with the garment completely selling out by the end of the day.

The George at Asda nude lacy dress is slightly different to the version Kate wore – theirs is sleeveless and has a pleated skirt and no satin belt. But it's still pretty close, and caused a frenzy among shoppers who were keen to replicate the Duchess's style.

Speaking about the rush for the dress, Asda's brand manager Fiona Lambert said: "Our George customers love the royals, especially Kate Middleton, and George stores have been flooded with copy-Kates purchasing our nude lace dress after they saw the Duchess in a similar Alexander McQueen number.

"We expect the Kate phenomenon to continue as she has now established herself as a British style icon. We know our customers can't wait to see what she will be wearing next."

On Tuesday Kate teamed up her lace dress with her favourite nude patent heels, which she's worn to previous engagements including her overseas Royal visit to America and Canada last year, as well as at the Diamond Jubilee Thames River Pageant at the weekend.

She also wore a pair of replica diamond and pearl drop earrings, which in fact featured the cubic zirconia stone, believed to have cost just £48 from Heavenly Necklaces, a company which specialises in 'fabulous fakes'.

Take note fashion followers!
ROYAL STYLE:
People who read this story also read