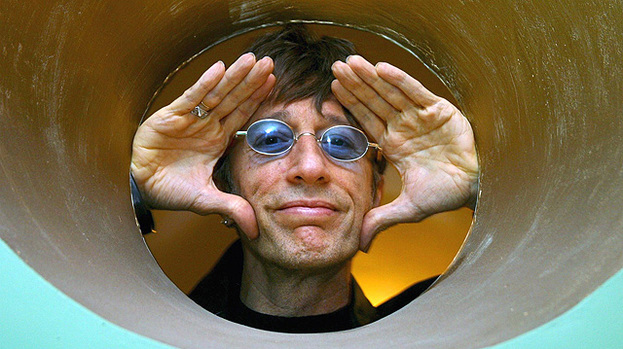 Stars including Justin Timberlake, Gary Barlow, Dannii Minogue, Lance Armstrong, Duran Duran, Bryan Adams and Mick Hucknall have been celebrating the work of the Bee Gees star who has passed away at the age of 62.
Robin Gibb, best known as a member of the disco pioneers alongside brothers Maurice and Barry, died after a battle with colon cancer.
The Bee Gees were one of the most successful pop groups of all time, with record sales estimated in excess of 200 million units. Their influence was felt by many, with several stars expressing their feelings via Twitter.
Justin Timberlake had this to say:
We have lost a truly brilliant musician today. One of my idols. My heart goes out to the Gibb family in this time of sorrow...RIP Robin.

— Justin Timberlake(@jtimberlake) May 21, 2012
Take That singer and X Factor star Gary Barlow wrote:
I'm so sad to hear Robin Gibb has passed away.Such a great loss.His music will out live us all.

— Gary Barlow (@GBarlowOfficial) May 21, 2012
Champion cyclist Lance Armstrong, who has done a huge amount to raise awareness and help in the fight against cancer, also took to the social networking site:
RIP Robin Gibb. Continues to sadden me to see cancer take our loved ones. Gotta put a stop to it.

— Lance Armstrong (@lancearmstrong) May 21, 2012
Meanwhile former judge Dannii Minogue said:
"We start believin' now that we can be who we are - Grease is the word..." RIP Robin Gibb.

— Dannii Minogue (@DanniiMinogue) May 20, 2012
Ronan Keating had this to say:
Jut heard about Robin Gibb. I am devastated. Can't believe it. May he rest in peace. My thought and prayers are with his family. X

— Ronan Keating (@ronanofficial) May 21, 2012
Liam Gallagher stated simply:
ROBIN GIBB LEGEND LG

— Liam Gallagher (@liamgallagher) May 21, 2012
Scissor Sisters star Jake Shears also paid tribute:
Robin Gibb. You are and forever will be a massive influence and inspiration. Rest in Peace

— Jake Shears (@Jakeshears) May 21, 2012
Mick Hucknall wrote:
RIP Robin Gibb. A musical giant.

— Mick Hucknall (@SimplyRedHQ) May 20, 2012
Duran Duran had this to say:
Sorry to hear about the passing of Robin Gibb of the BeeGees. Our condolences to his friends and family: eonli.ne/LjTR6T

— Duran Duran (@duranduran) May 20, 2012
Carol Vorderman also wrote:
RIP Robin Gibb ... a gentleman ... and leading force behind the building of Bomber Command Memorial, who cared passionately for the many x

— Carol Vorderman (@carolvorders) May 21, 2012
People who read this story also read