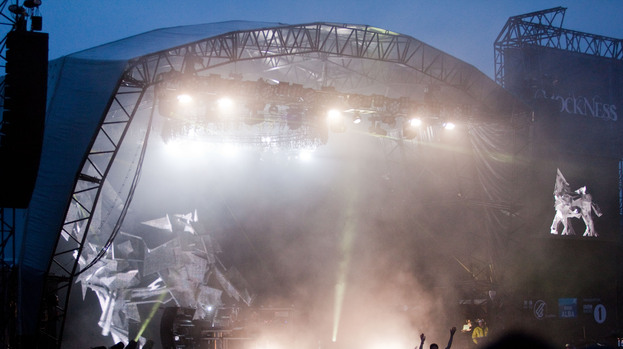 It's already announced major artists including Biffy Clyro, Mumford & Sons, Deadmau5, Ed Sheeran and Justice – and now summer music festival RockNess has also revealed a specially curated line-up of local talent to showcase the Highland music scene.
Six of the most promising music acts from the north of Scotland have been confirmed to perform at this year's RockNess, which takes place from June 8 to 10 at Dores near Inverness.
These include Be Like Pablo (described by the organisers as "guitar-based powerpop"), Homework (played on Radio 1 and 6 Music), Iain Mclaughlin & The Outsiders ("grunge with a pop-rock edge"), Red Kites ("emotive and explosive folk rock), Team Kapowski ("tongue-in-cheek rap with delicious electro hooks"), and Whisky River Band (gearing up to release debut album).
The line-up has been curated by Jamie Macdonald and Murray Cameron of Inverness-based Netsounds Unsigned – the weekly online new music podcast, and Chris Lemon of local online music entertainment magazine invernessGiGs.
Jamie and Murray said: "Netsounds Unsigned is delighted to be joining forces with inverness GiGs and RockNess to select 6 of the hottest acts from the Highlands of Scotland to perform at RockNess 2012!
"One of our key aims is about exposing new emerging artists; we are thrilled that this opportunity will bring the best new music from the Highlands to a capacity RockNess audience."
Chris added: "invernessGiGs are delighted to be working with Netsounds Unsigned and RockNess to provide a stunning selection of some of the best acts that the area has to offer.
"From The Whisky River Band to Red Kites, these bands are worthy additions to the RockNess line-up.
"We are really pleased that RockNess have, quite literally, given a stage to these bands and invernessGiGs can't wait to see how the RockNess audience respond to them."
For information on the rest of the RockNess line-up and more news, visit stv.tv/rockness
People who read this story also read