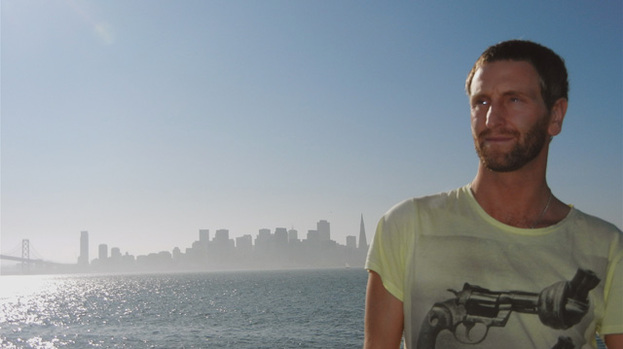 Pete MacLeod is releasing his new single Rolling Stone next month – then heading out Scottish dates with Oasis founder member Bonehead and former Creation Records boss Alan McGee.
The single is due for its proper release on February 20th from iTunes and Amazon (it was given a low-key release last year), with proceeds going to Cancer Research UK, and is the first in a series of three releases planned by MacLeod for 2012.
Raised in Kirkwood, Coatbridge, MacLeod spent his youth writing songs before heading out to LA in his 20s. It was during that time spent gigging around the West Coast – often performing from the back catalogue of thestar69, the melodic mod rockers he led straight into the national charts in 2004 - that he first met McGee.
The former indie mogul hooked Pete up with Bonehead, and following a tour with Ocean Colour Scene in 2007, the pair played an acoustic tour of the UK and Ireland. Alongside bassist Fergy, guitarist Kev Donnelly and guitarist Pedro, Bonehead was now a member of The Cancerians, Pete's backing band.
This short tour will be a part reprise of those 2008 dates, with Bonehead playing on all of Pete's songs – while McGee does a DJ set.
They play on Friday 24th February at Glasgow's 02 Academy 2, and Saturday 25th February at Soundwave Studios in Coatbridge.
Pete explained: "Having Bonehead playing on my songs again is great.
"He's done it all and still has a passion for new music. He's one of the good guys and I'm really looking forward to joining up with him again for the shows."
Macleod has ventured over the past decade from North Lanarkshire to LA and back home again, his love of the acoustic guitar remaining. He has explained: "Without it I wouldn't have any songs.
"That's where they all come from, and it's good to keep it simple like that."