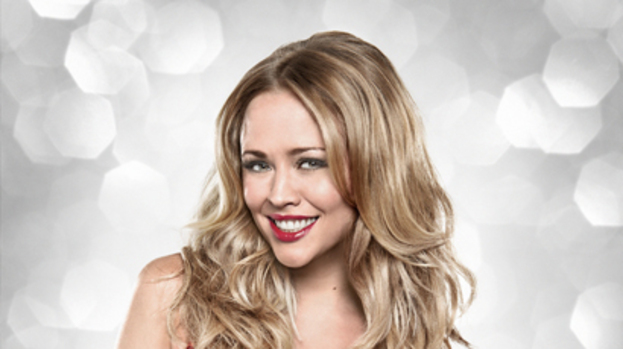 **Strictly Come Dancing star Kimberley Walsh has scored the highest marks of the season.
The Girls Aloud singer impressed the judging panel and was awarded four perfect tens for her combination of the chachacha and the tango to It's Raining Men.
Kimberley found herself at the top of the leaderboard, while Nicky Bryne Westlife star found himself at the other end of the table with the lowest score.
This week the celebrities had to combine two different dances into one routine.
Show favourite Denise Van Outen took to the floor in a 50s style prom-style dress to dance the jive and quickstep.
The actress caught her heel in her dress but Len Goodmen loved the routine, saying: "The quickstep had show and the jive had go."
"You were going at the speed of light. Apart from that moment when you caught yourself, it was superb," said Bruno Tonioli.
Next up was Lisa Riley, who combined the chachacha and the tango.
"Lisa I love the way you expose yourself", said Bruno.
Darcey Bussell added: "For me, I though you tango was the stronger one. I though the chachacha got loose, you needed sharper and stronger legs."
Westlife singer Nicky Bryne danced the quickstep and the American smooth to Olly Murs's Troublemaker.
Craig Revel Horwood commented: "There wasn't any bounce - your posture was awful in the American Smooth.
"I suspect that we're going to be seeing that dance again."
Tracey Beaker actress Dani Harmer danced the Charleston and the quickstep fusion.
"You upped your technical ability," said Darcey. "It was a cheeky, fun, sweet Charleston."
Olympian Louis Smith danced the tango and the rumba to impress the judges.
Then Kimberley took to the dance floor, with Craig saying: "Now that is dancing."
Bussell added: "I loved it and you made it your own - really well done."
This article is powered by Well Contented Ltd