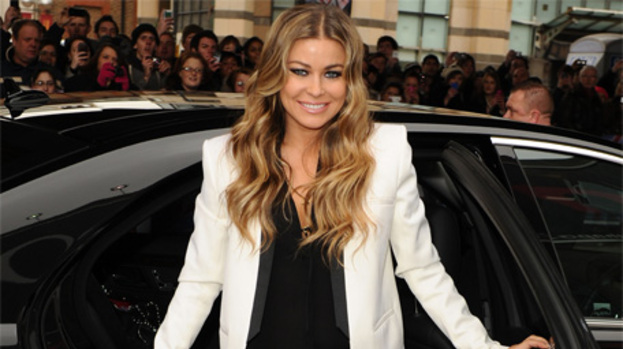 Simon Cowell's love life has taken another turn with news that he's been spotted cuddling Carmen Electra. The music boss and the model were behaving like love-struck teenagers.
Former Playboy model Carmen, 40, and serial dater Simon, 52, were spotted kissing in a fancy restaurant.
A witness told The Sun: "They were getting very cosy.
"They were holding hands and staring into each other's eyes — then they started making out.
"They were with other friends at the restaurant, but didn't seem to mind."
Carmen was a guest judge on Britain's Got Talent in February and Simon flirted with the curvy star.
After their sexy dinner, the couple grinned as they left the Hollywood restaurant and headed off together in a limo.
Simon split up from fiancée Mezhgan Hussainy in January and Carmen broke up from fiancé Rob Patterson in May.
A source close to Carmen said: "Carmen loves hanging out with Simon. They're having fun.
"She is getting back in the dating pool and Simon treats her very well.
"It's all very laid back at the moment but they are both enjoying themselves."
Related articles
People who read this story also read